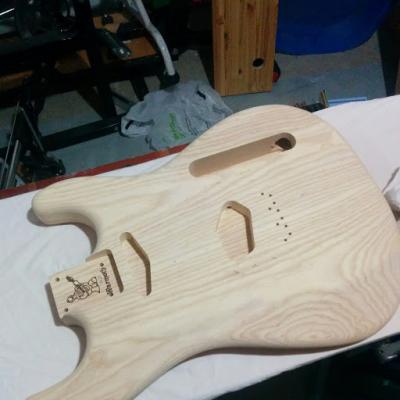 I have a Squier Tele, a Classic Vibe. I've always like Tele's but my Strats have spoiled me and I wish Tele's came with a forearm cut. What to do? I thought about modifying the Squier body, and then I thought about replacing the body with a Warmoth Tele body with a forearm cut, since I was pleased with the Warmoth body for my old 1980 Strat. And then I thought what about the comfort of a Strat with a Tele twang? Yes, Warmoth make that. And then what if I ordered a neck? I'd be on my way to a whole new guitar. Things can sure get out of hand quickly, can't they?
After four coats of applying tung oil by hand it looks like this: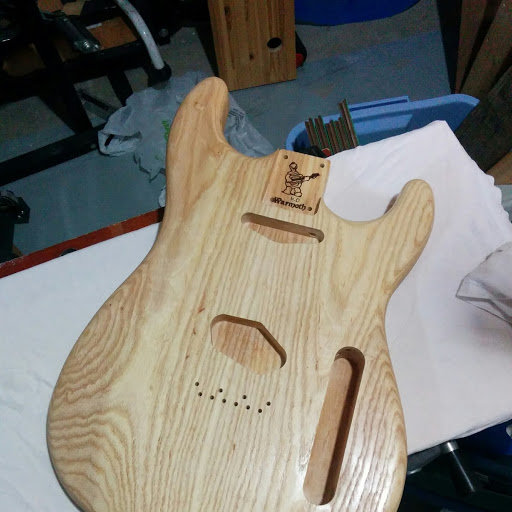 String ferrules installed, that's a walnut stripe on the back of the neck.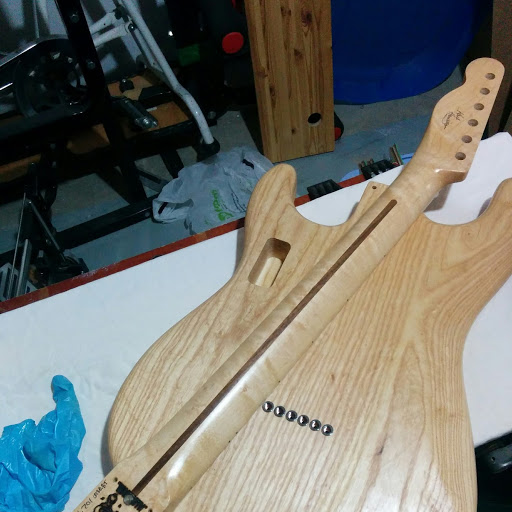 Starting to get it wired.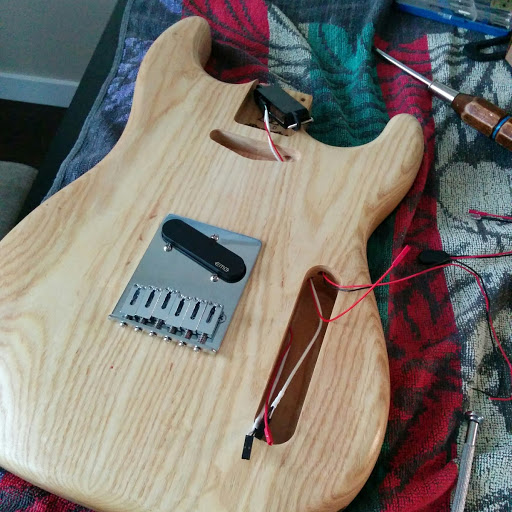 All the EMG solderless wiring done, then just snip off the battery clip wires and solder them both to the battery box.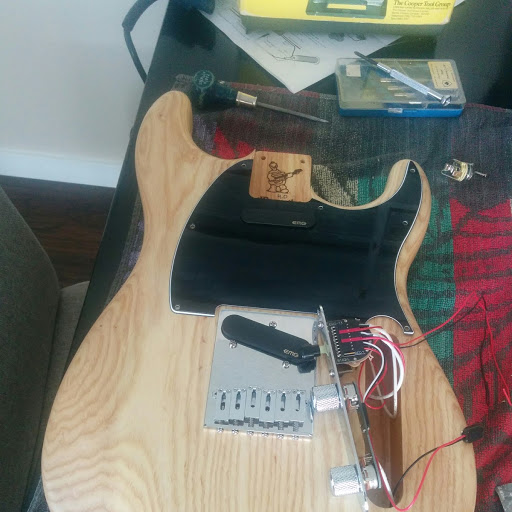 And here it is all assembled and set up:
VIDEO: See and hear the Stratele with EMG T System pickups. More tech details, too, in case you're curious.